Are you looking for quality pest control service in Avon, OH and surrounding areas? You can trust the experts at Black Dog Pest Solutions.  Our focus on providing high quality pest control service at an affordable price can't be matched by anyone else.   We specialize in everything from routine monthly pest services to specific pest control problems.  No matter what pest control service you need for your home or business, you can count on Black Dog Pest Solutions to get the job done right the first time.   Our services include:
Mosquitoes / Ticks / Fleas / Spiders / +25 other common pests
Nuisance Wildlife Control and Prevention
Bed Bug Service
Bat and Bird Control and Removal
If you are looking for the best pest control service in Avon, OH and surrounding areas, fill out the contact form at the bottom of this page or call us at 440-654-8234.  One of our specialists will be in touch shortly to give you a free no obligation quote for your home or business.
In addition to residential pest control services Black Dog Pest Solutions also offers commercial pest control service.  Please contact us to learn more about our competitive commercial pest control services.
My husband and I had issues with Raccoons at our home.  We called Black Dog Pest Solutions and they took care of our raccoon problem within 24 hours.  We could not be happier with the service they provided!
I reached out to Black Dog Pest Solutions for one of their free quotes. I was quickly provided with a quote that was within our budget. The service has been excellent and our home has been bug free.
We had a massive ant invasion in our backyard.  We called Black Dog Pest Solutions and they quickly took care of the problem.  We started using their monthly service and there have been no problems at all!
Residential and commercial Wildlife removal and exclusion.
Services include
Trapping Nuisance Animals
Chipmunk trapping service
Animal Damage Repairs
Attic cleanup and decontamination service
Animal Exclusion techniques to prevent animals from entering home.
We also install products at the base of decks and sheds to prevent animals from getting underneath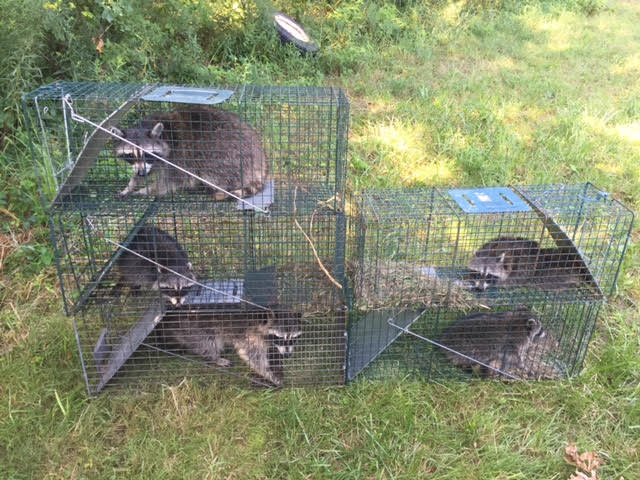 Bat & Bird

Control and Removal
Bats and birds are very beneficial, but when they enter vents or attics they can cause many problems including a big mess, many diseases and mites that are carried in their feces. We use humane techniques to not hurt are winged friends, but get them out of your house or business.
We then can give you estimates for repairs to keep them from getting back in, and clean up the mess they left behind. We will also provide decontamination treatment to kill off any bacteria or mites they might have left behind.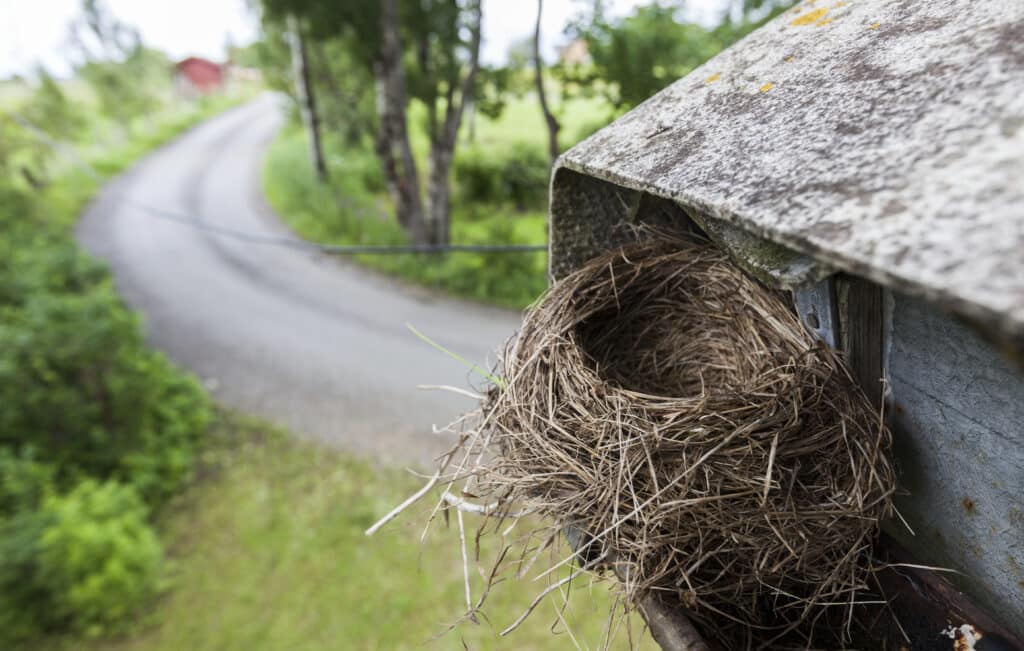 Animal Damage

Repair and Decontamination
Animals can cause all sorts of damage to a home inside and out. Whether its raccoons and bats in an attic, or groundhogs and skunks living under your deck, we have a solution to your problem. After all animals are removed from the area in question, we can come up with a solution to prevent it from happening again.
We will also provide decontamination to get rid of any bacteria the wildlife might have left behind. We provide a guarantee with all of our repair work, so you don't have to worry about the problem happening again.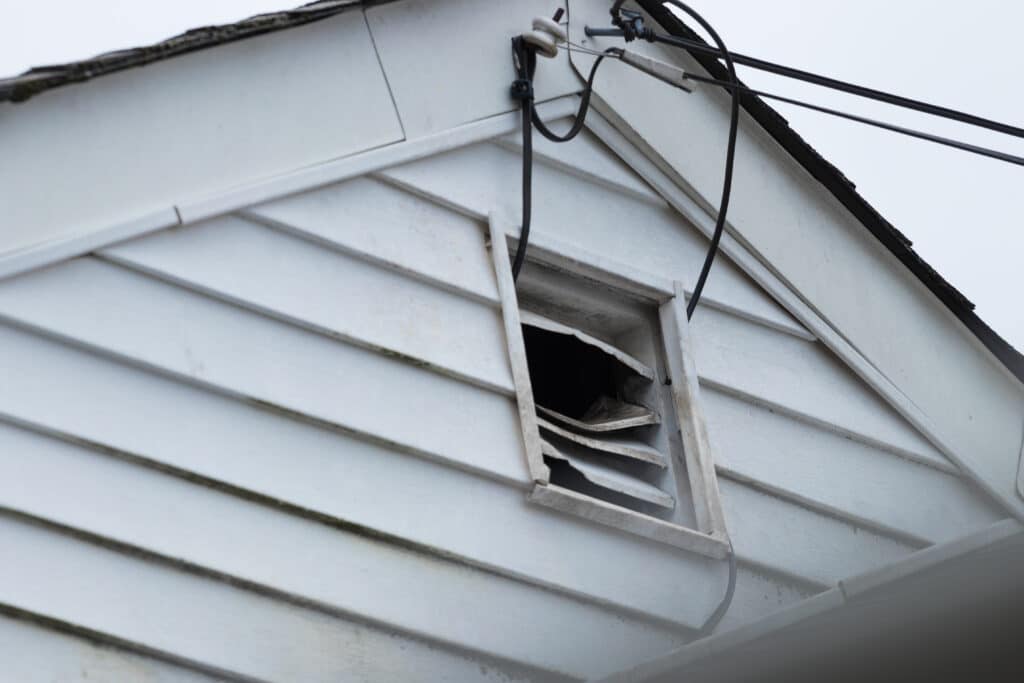 Why Choose
Black Dog Pest Solutions